WHAT WE DO
We empower instructors and learners by providing customizable, engaging, instructor-led, blended and fully online, learner-centered content with robust assessment and administrative tools.
Following standard product life cycle processes, we design, develop, and distribute fully integrated, easily-accessible, and effective training/educational materials based on the standard principles of instructional design, learning theory, information management, and technology infrastructure.

CASE STUDIES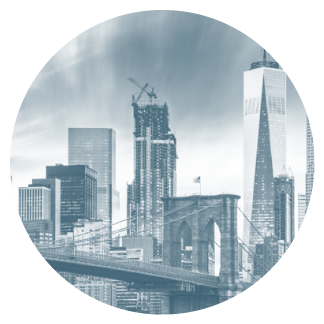 UPENN WDC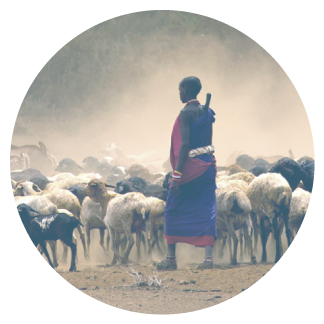 USAID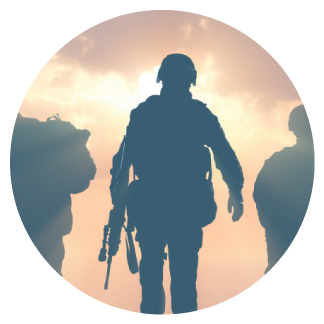 US Army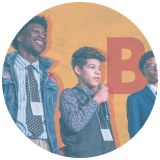 BUILD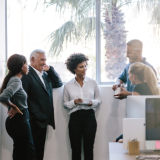 ACE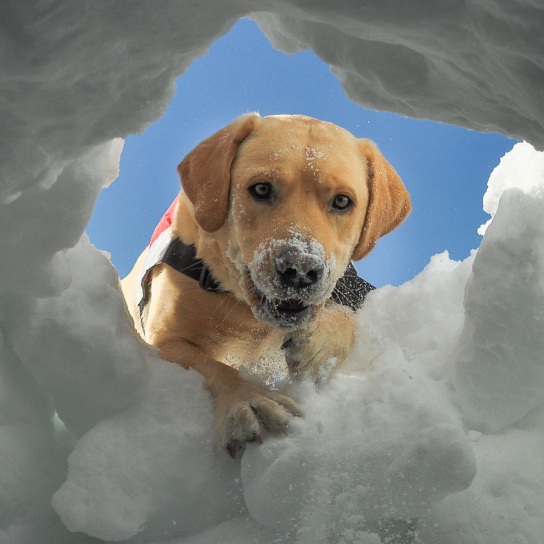 Upenn Working Dog Center
Client Goal
Working and performance dogs, as compared to their pet counterparts, have higher physical exertion demands, increased risk for injury, and greater exposure to hazardous substances and environments. Veterinarians can expand their skills and services by learning how to effectively address these needs.
Our Solution
The Working Dog Practitioner program provides specialized instruction through a blended program of an online introduction course, hands-on learning in workshops, preceptorships, and online elective modules. Instructors include specialty certified practicing veterinarians with real-life experience, and subject matter experts in the working dog field.
The Working Dog Practitioner program is RACE-approved for continuing education credits.
For more information visit the site here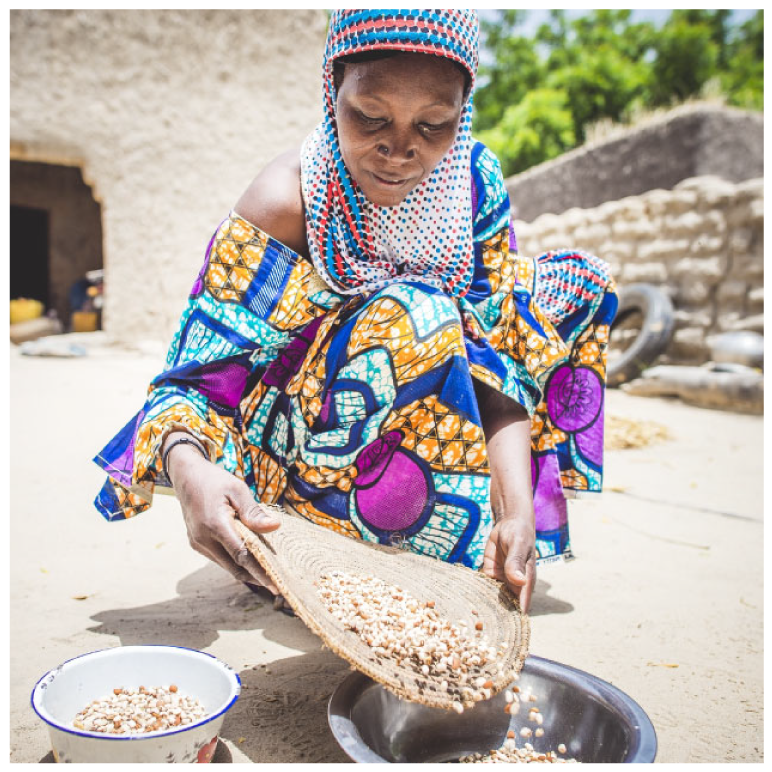 USAID
Client Goal
USAID's newly established Center for Resilience (C4R) needed a standardized voice to establish a common understanding of "resilience" for both USAID staff and their development partners.
Our Solution
C4E crafted promotional and training materials, utilizing our creative and instructional design teams to develop the learning approach and write original video scripts. Animations brought to life the complex and emerging topics.
Have a look at the Why Resilience? video for glimpse at our work.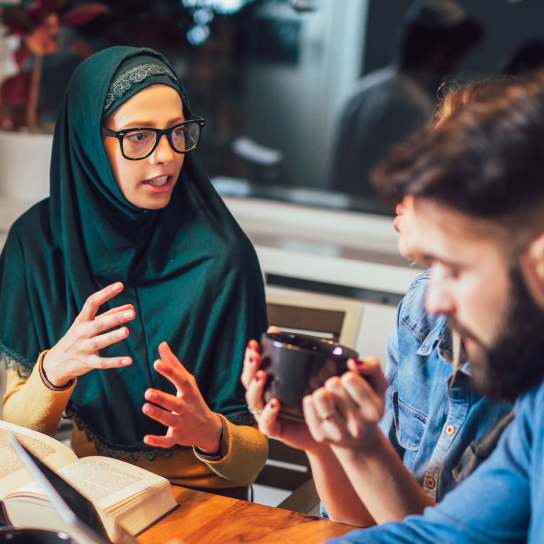 American Council on Education (ACE)
Client Goal
In the midst of launching ACE Engage – its new online learning platform, ACE needed content, sepcifically courses ready to go as higher education leaders joined the platform.
Our Solution
To assist in bringing ACE Engage to life, C4E developed and produced 20+ custom e-learning course offerings ranging from topics like Race Relations on Campus to First 100 Days of a Chief Academic Officer.
Most recently, we produced a video series on the Drivers of Change for High Education as part of the Future of Learning partnership between ACE Knowledge Works. Here's a look at one of the videos from the series.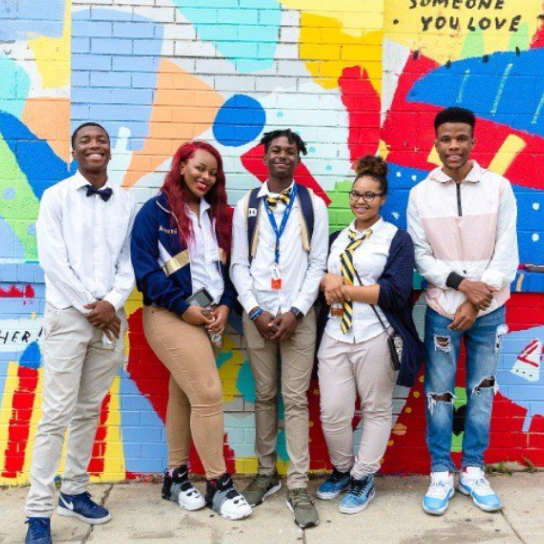 BUILD
Client Goal
With school closures as a result of the COVID-19 lockdowns, BUILD needed a quick solution to provide to their students to keep them engaed in their program as they completed the school year.
Our Solution
BUILD's success comes from the strength of their provided curriculum and mentorhsip that support students to become entrepreneurs. To bring that energy into blended learning experience, C4E deeloped a custom website fo the COVID-19 Virtual Design CHallenge where students can independently learn and practice the principles and skills of Human-Centered Design. The Design Challenge offers engaging and culturally relevant content to ensure BUILD students "see thier future selves."
The Design Challenge sparked a partnership with Comcast NBCUniversal who offered it as free digital curriculum for educators across the United States.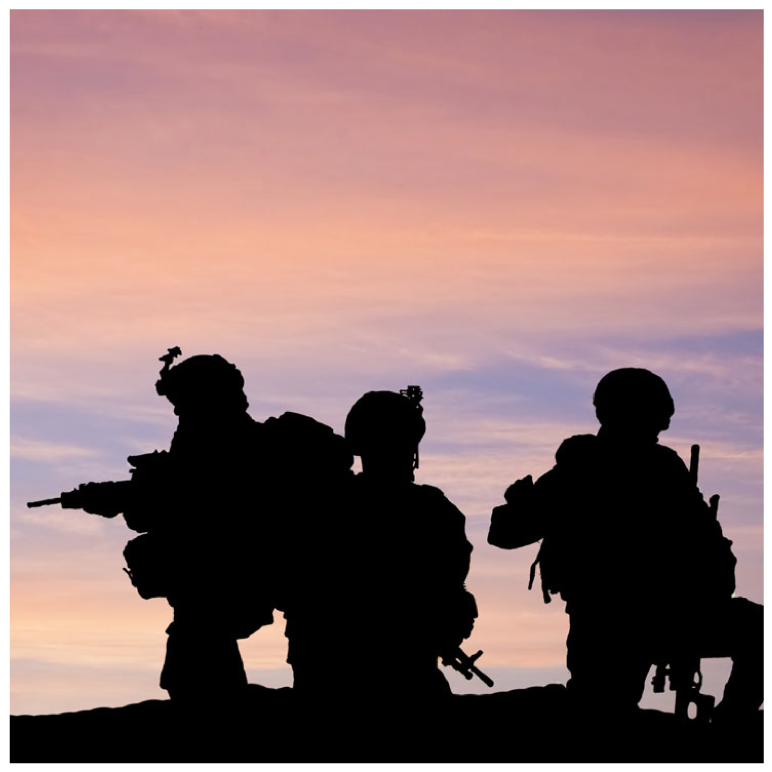 US Army
Client Goal
How does an institution, such as the US Army, keep their training programs state-of-the-art, effective, and efficient? The Army's Maneuver Center of Excellence (MCoE) provided a three-day, face-to-face course designed to train battalion and brigade-level staff personnel on the tenets of the Staff AtN methodology. This delivery method severely limited the number of soldiers who could participate; thus, the MCoE partnered with C4E to convert it into an online course, reaching a larger student population anytime, anywhere.
Our Solution
C4E instructional designers crafted practical, scenario-based exercises so that soldiers could learn in a realistic environment. Additionally, the course has customized 3D animations, interactive charting and graphing activities, and a mobile application, that soldiers can use in the field as a job aid. This 24-hour, online multimedia course, seamlessly integrates within the Army's learning management system and reaches more students globally while minimizing travel expenses and reducing leave time.
COME VISIT:
Connect for education
ACADEMIC
Did you know that C4E Professional Development's course development expertise was originally based on C4E'standards of excellence for higher-education institutions?
C4E Academic is an independent academic publisher founded in 2001. We have evolved the college textbook with our all-digital approach and revolutionized the eLearning space for the academic sector.